Welcome to Artisan Drumworks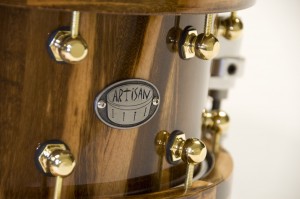 PARTICIPANTS IN DRUM!
MAGAZINE'S 

"

20TH ANNIVERSARY ULTIMATE SNARE DRUM GIVEAWAY" 2011!
(drum shown above)
Makers of "Handcrafted, Heirloom Quality, Custom Drums" since 1998!
We've added a new drum series: The Artisan "Gig" series! These snare drums and drum sets are made from Keller 100% Maple VSS shells with limitless custom options, and at a price-point you can get excited about. These are the custom drums you will definitely want to take to the gig that will feature your personal flare and sound.
With the addition of "Gig" series drums, you now have 3 shell types for drum sets and 4 shell types for snare drums from which to choose.  Check out our Studio King Series (stave), Vintage Classic Series (one-ply), Artisan Gig Series (Keller VSS) and Sforzando (segment) drum kits and snare drums here.  Fully custom and expertly handcrafted,  our drums are manufactured to the highest standards, feature a Lifetime Warranty and ship in our top of the line Artisan Pro 1 bags.
We hope you enjoy perusing our website. Visit our Showroom to see some of our customer's drums and our In Stock page for drums that are ready to ship today! Feel free to contact us by email or by phone with any questions you may have.  We love to play, talk about, and handcraft drums!
We look forward to crafting yours for you.
All of our drums ship in a complimentary Humes & Berg Tuxedo Bag!
QUESTIONS? CALL US TOLL-FREE!
CLICK HERE TO CHECK OUT OUR INVENTORY REDUCTION SALE!
Hey, Curt!  I bought a 6.5×13 African Bubinga stave from you a few years ago.  I
love this snare drum!  I get comments about how good it sounds and how nice it
looks.  It's pretty much the only snare I use.  Thanks!!

Willie Allemang
See our other customer testimonies here.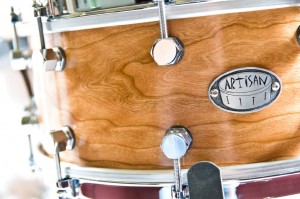 MADE IN U.S.A.!