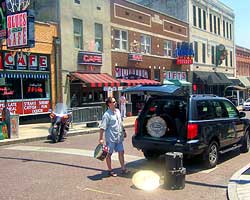 Like most serious and professional drummers, I always wanted to play a snare drum with a unique voice. Having played the very best drums in the industry, including Yamaha, Pearl, Tama, DW and others over the span of my thirty year career, I longed for something different like many fellow drummers today.  I wanted the snare drum to be unique in sound, truly custom, and one of a kind to develop my signature sound.  In 1998, while stationed with the United States Navy Band in Honolulu, Hawaii, I became intrigued with the wood of the indigenous Koa tree. I purchased lumber of this exotic species to build my first snare drum. With this first drum, a passion to create the highest quality drums was ignited.
Upon returning to the mainland and after extensive research and experimenting with the three main processes of crafting, ( ply shells, steam bent one ply (solid) shells, and stave (segment) shells), we decided that stave design was going to be our focus because this design offers the most unique appearance and tonal qualities.   In addition to stave designed drums, we also offer solid (one-ply) shells.
Since the time of our humble beginnings where we began hand-crafting custom snare drums and drum sets for students and local gigging drummers, we have grown in to being a custom drum company team that crafts our custom snare drums and drum sets for session players, professional drummers, studios, and symphonic percussionists all over the world.
We are located in the Memphis, Tennessee area… Home of the Blues,  Elvis Presley and The Birthplace of Rock & Roll.   Since the company's inception, we have meticulously handcrafted the highest quality instruments for customers to their exact preferences from shell type and thickness, wood species, hardware choice, and finish type- one drum at a time.  Playing drums and handcrafting drums is our passion. We pledge to you the Artisan Drumworks' exclusive Lifetime Warranty and your complete satisfaction in a snare drum or drum set that has no equal.